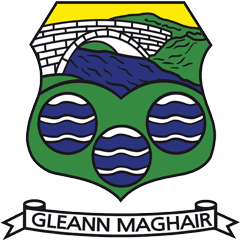 GLANMIRE LADIES FOOTBALL CLUB
Glanmire Ladies Football Club May 2020
​A big well done and thanks to everyone who took part in our skills challenge in March/April, it's great to see all the girls, coaches and parents continue their football skills. Big thanks to development officer Mark and player Caragh for the demonstration videos over the course of the 3 weeks.
We are still getting lots of updates on players/coach's and they all seem to be keeping health and active, it's important to remember to stay active mentally and physically, phone/video and stay connected to friends/family and your clubs. Stay safe everyone.
With all our football Activities stopped for the moment we have had lots of time on our hands. We thought that there would be no better way to spend our time by helping out in the community, under the watchful eye of Pat Stacey we took to cutting grass and planting etc in the area, on Saturday mornings. Not only are some of our members out helping every Saturday in the community, but they are working their day jobs providing essential services for Cork and their communities while we deal with covid-19. Well done all.
We also get to help out by delivering shopping on a behalf of SuperValu, who are experiencing a high number of home deliveries, to help out (along with other local GAA clubs) we have been allocated 2 slots to give a hand with the deliveries. The slots are Tuesday 6-8pm and Sat 12-4pm for Glanmire Ladies football club.
If there is anyone who needs a delivery, orders need to be placed with SuperValu by phone on (021–4822500 or 021-4858415) or by email at elaine.carroll@svtogher.com.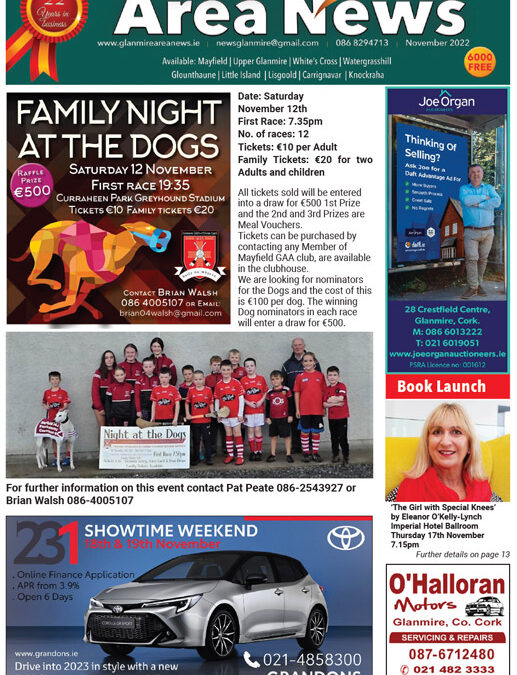 View the November 2022 Edition online in our NEW interactive viewer