Ingredients
Method
Soak your Mixed Fruit and Sherry for 1, 2 or 3 days, stirring  occasionally

Grease and line the sides and base of an 8 inch round tin with  a double sheet of grease-proof paper

Put a double sheet of tinfoil paper all around the outside of tin, tied with a string (Can be done the day before)

Beat the sugar and butter until pale and creamy

Stir in flours, salt and lightly beaten eggs

Add in ground almonds, spices, and all your soaked fruit.

Mix very well together.

Spoon into baking tin, and gently flatten the top

Sit into a roasting tin( if you wish.) Place in the centre of the oven at 160°C

After about 45 minutes,  as cake is slowly beginning to brown,  place a double sheet of tin foil/ cardboard over the tin

Lower oven to 150°C for another 1h 20 – 1h 30min approx

Leave to cook until golden brown,  and the centre of cake is firm.   ( check with skewer/ needle)

I make this cake several times throughout the year,  and is a real treat also in mid summer!
Happy Christmas everyone from Upper Glanmire I C A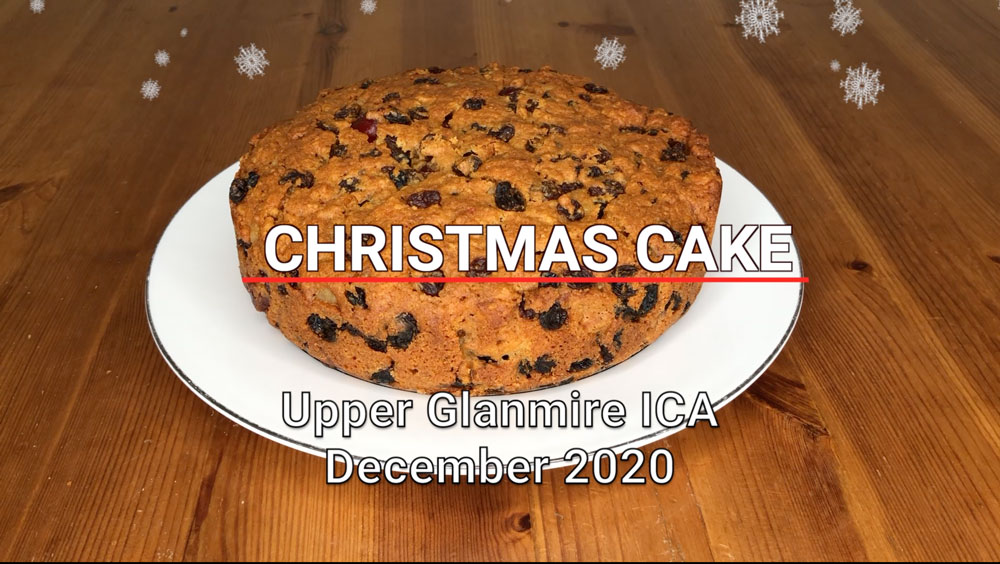 20 minutes12 minutes6 - 8Cakes Ingredients Method Heat your oven at 180°C Grease well 2 sandwich  tins, and line the bases of each with grease-proof paper Whisk the eggs and sugar until pale and creamy Gently  fold in the flour in stages, incorporating it fully into...
read more