Ingredients
Method
Grease a 2 pound loaf tin

Set oven at 160° C

Mix the flours, spices and baking powder  together.

In a separate bowl, beat together the marg, sugar and honey until light in colour .

Gradually  add in the eggs and flour.

Stir in the grated carrots and orange juice

Spread out  evenly into a lined 2 pound loaf tin.

Bake at 160 – 180° Celsius until cooked to an orange brown  colour

Loosely  cover with a sheet of tinfoil  after about  30 min

Cook for 45 – 50min approx altogether.
Icing
Mix together 2 ounces of butter, 1 tablespoon of orange  juice and 6oz icing sugar.
Add the juice very  slowly and gradually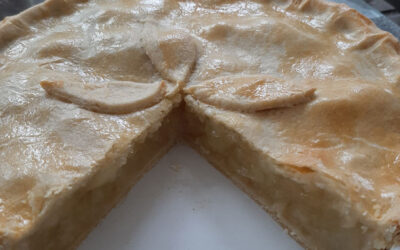 20 minutes30 minutes6 - 8Cakes Ingredients Method Grease a 7 inch  round dish Blind bake 5 oz of your pastry. Seal for an extra 2 min with a little  beaten egg. Stew your apples to barely soft, drain excess water and add sugar to taste( check for sweetness) Fill your...
read more