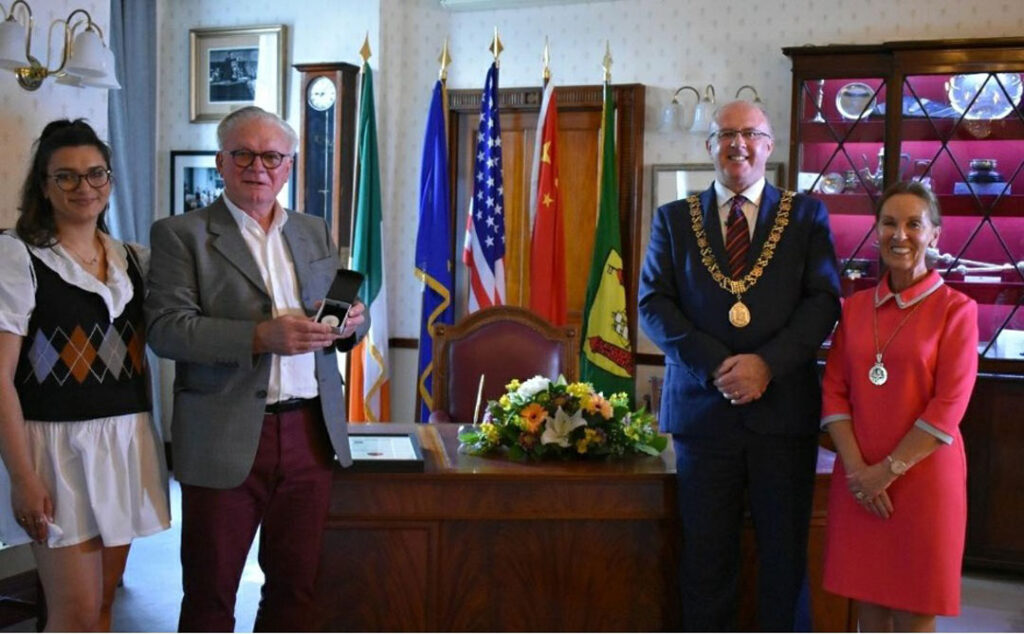 Congratulations to Pat Stacey GACA Director and Supervisor Of Glanmire Environmental Scheme.
Congratulations to Pat on being awarded the Prestigious Lord Mayors award from Lord Mayor CLLR Joe Kavanagh recently in the City Hall for his work in the Glanmire Community. Pat was a Director Of Glanmire Community Association He was Supervisor of the Glanmire Environmental Group The Environmental Crew were a regular feature working with their Scead Jeep in the general area of Glanmire area over the past seven years. Along with his role as a Supervisor, Pat liaised with the City Council on a regular basis on many Environmental issues related to Glanmire.
Pat who comes from the Deise with an Engineering background is now a committed Glanmire man.
As a GACA Director along with local Counsellor Ger Keohane initiated a number of Projects, was regularly in touch with the relevant Departments of Cork City Council pointing out the immediate needs of the Glanmire Community.
Unfortunately, Pat has decided to retire, to spend more time with his family and to pursue other interests.
Thank you Pat for a job well done, you will be sadly missed
Pat has created his own bit of history, being the first Glanmire person to receive such an award from the Lord Mayor and Cork City Council.