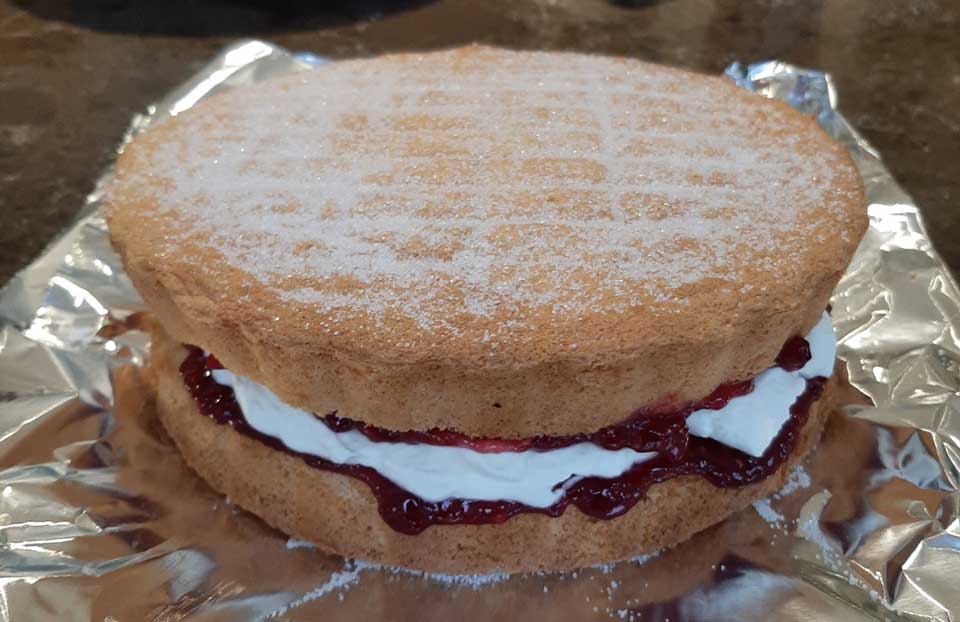 Prep Time: 20 minutes
Cook Time: 12 minutes
Servings: 6 – 8
Category: Cakes
---
Ingredients
3 Eggs
3 ounces of Caster Sugar
3 ounces Self-raising Flour
Jam
Whipped Cream
---
Method
Heat your oven at 180°C

Grease well 2 sandwich  tins, and line the bases of each with grease-proof paper

Whisk the eggs and sugar until pale and creamy

Gently  fold in the flour in stages, incorporating it fully into the mixture

Divide between the 2 tins, and bake until golden brown. 12 min approx 

When baked, pop out and remove papers and let to cool on a wire tray

When cool, spread jam of your choice on both  sides, and spread  whipped cream over one side. 

Place one on top of the other,  and sprinkle with caster sugar. 
---